Wedding packages
Choosing the offer that perfectly matches your dreams is crucial in the case of seashore weddings. Browse our packages to find the one that best corresponds to your wishes or go for a customized one tailored exactly to your needs!
Get a Free Consultation!
Wedding venues
When talking about seaside weddings most brides imagine a hotel with a breath-taking sea view an extraordinary ballroom with huge windows and a luxurious terrace. From the Istrian Peninsula to Dubrovnik we have numerous hotels perfect to make bridal dreams come true. We can find you the best location fit for your budget and wishes.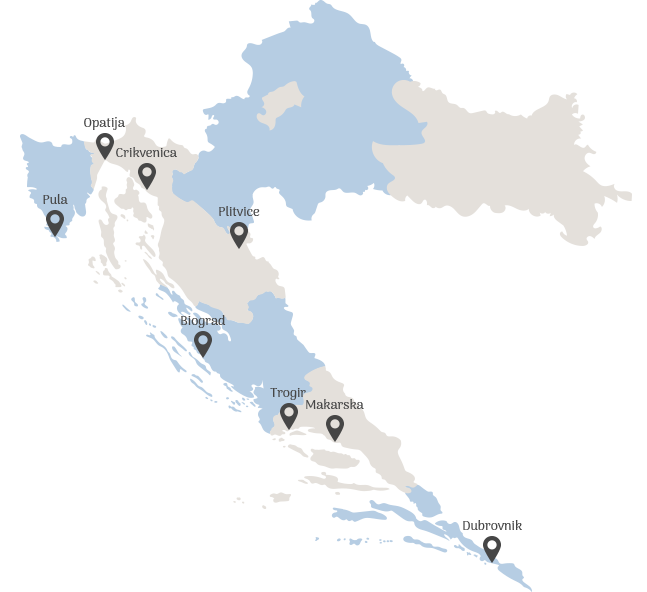 Our services
Seashore, reflections of soft lights on the waves and a beautiful bride. This is the ideal wedding fantasy for almost every girl, and of course, Prince Charming. Apart from finding the latter, we can help you with everything!
Our services
Certified Translation of Documents
Financial Settlement with Service Providers
Wedding Ceremony Screenplay
Wedding Venue Consultancys
Organization and Management
Kiegészítő szolgáltatásaink
Wedding ideas
Wedding dress? Decoration? Cake? Dinner? Music? There are a zillion questions coming up when organizing a wedding. We collected a bunch of ideas to help you with the planning. If you have any questions, ask us!